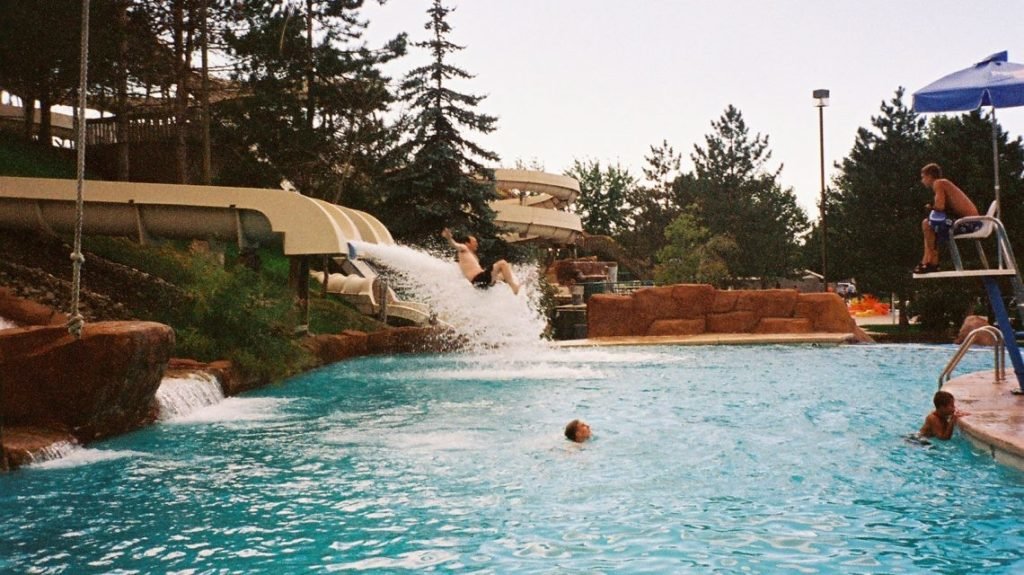 Trimper's Amusement Park, Ocean City Maryland
Since 1887, Trimper's Rides and Amusement Park has been offering family friendly entertainment to visitors in Ocean City, Maryland.  There are a whole range of rides for younger children to some which even adults can enjoy with outdoor rides which are open from mid-June through to Labor Day.  There are also plenty of games to try your hand at from basketball games to Whac-A-Mole and plenty in between.  One of the great thing about Trimper's is that there is a good mixture of indoor and outdoor rides so it's a great place to go even if it turns out to be raining on the day you plan to visit.
Trimper's Rides is located near the southern end of the Boardwalk, near to the Inlet and is surrounded by places to eat and shop.  If you wanted to spend the whole day at Trimper's you could easily head out and grab something to eat from one of the nearby cafes and restaurants before heading back in for some more family fun.  Top restaurants near to the amusement park include The Dough Roller, Atlantic Stand and Piezano's Pizza & Italian Restaurant and these are all just to the north of the park.  If you want to eat on the go then Thrasher's French Fries is a great option and there are also a number of places to pick up sweet treats including Jessica's Fudge House and Kohr Brothers Frozen Custard.
If you are heading to Ocean City for a mini-break then there are some fantastic hotels, many of which are just a short distance from Trimper's and the other wonderful attractions in the area.  It is possible to walk from one end of the Boardwalk to the other but if you don't want to make the walk then it is always possible to drive or use public transport including the Boardwalk Tram and the Coastal Highway Beach Bus which both pass right by the amusement park and are fairly cost-effective ways of travelling around this part of the town for the day.
Alongside Trimper's Rides and Amusement Park you will also find a number of other interesting and exciting attractions to enjoy, whether you are visiting Ocean City as a family, a couple or as a solo traveler.  You have attractions such as the Life-Saving Museum and the Jolly Roger at the Pier but also plenty of watersport activities as well including parasailing, jet-skiing, boat hire for fishing and even helicopter rides over Ocean City and nearby Assateague Island.
For anyone who wants to indulge in a little retail therapy, there is also plenty of choice whether you are treating yourself or looking to pick up a souvenir or two to take home. Souvenir City, and Sunglass City are all within walking distance to the north of the amusement park and there are plenty of other shops dotted along the Boardwalk which you could explore as you made your way back to your hotel or to a restaurant after you had exhausted the delights of Trimpers.